Parkville Station print editions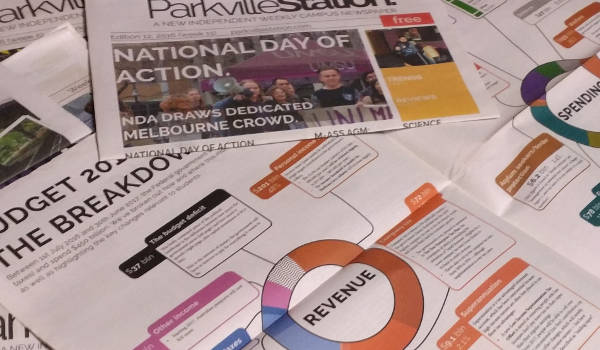 With Parkville Station's print run come to an end, here's the complete collection of 2016 issues of the newspaper. All files are in PDF format, and are approximately one megabyte.
We have a limited number of printed back copies remaining for some editions. If you're interested, get in touch with us and we can let you know if there are still copies available of the edition you're interested in.