University publishes Sustainability Charter, edges back from divestment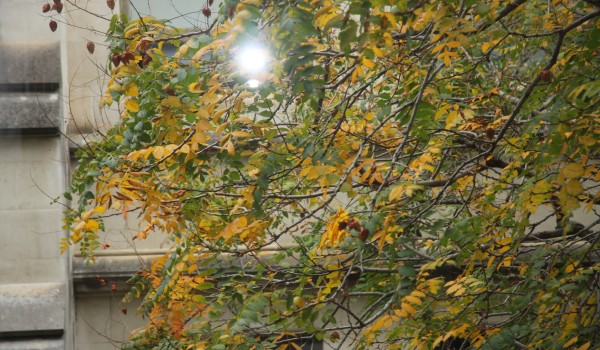 The University of Melbourne has published the final version of its long-awaited sustainability charter [direct PDF link]. The document sets out what the University believes its "social responsibility" to be in relation to shaping "a sustainable planet". Approving the Charter is the responsibility of the University Council, which met earlier this week
It will be keenly watched particularly by members of the Fossil Free Melbourne University (FFMU) and others on campus who have been calling on the University to divest from companies that profit through extraction of fossil fuels. This Tuesday, 15th March, activists from 'Flood the Campus' draped a banner from the Old Commerce façade of the Melbourne School of Design building, setting a 30 day target for the University to divest.
The document is a revised version of a draft that was released for public consultation last October, to which more than 200 submissions were received. Divestment was a popular topic of those submissions, with the University dividing the submissions section of its website into comments concerning divestment and comments that didn't.
Despite the extensive consultation period, the overall changes to the document, compared to the 12th October draft, appear to be mostly cosmetic. However, the key point for divestment advocates, relating to how the University intends to manage its divestment portfolio, looked like this on October 12th:
[The University will:] strategically focus investment priorities on sectors and organisations that lead in the delivery of a low carbon and ethically sound future, while ensuring the University's long-term financial position.
In the final version of the document released today, that section now emphasises the University's 'financial and legal responsibilities' rather than ethical priorities:
[The University will:] implement investment strategies consistent with the University's commitment to sustainability and its financial and legal responsibilities.
The University has long opposed divestment on this basis: that it is a trustee of donors' money and thus has a responsibility to maximise the return and safety of that money. It is difficult to divine the meaning of the change, but it also difficult to see this as a win for divestment campaigners.
So, what's next? The Charter is only a statement of aspirations, but the University now intends to develop a Sustainability Plan that will set out the concrete steps the University will take. This is likely to be the site of a battle to get divestment written in to that plan. Public consultation on the plan is likely to kick off in early April, and Parkville Station will report on it as it happens.